If you're familiar with my regular reading matter, you might be surprised that as well as Inspector Morse, Young Wallander, Blue Bloods, Bones, Dexter, and many more police-centric TV series, I also love a good costume drama.
Here are my favourites.
12. The Empress
I'm watching The Empress on Netflix at the moment. It's in German with subtitles but don't let that put you off. It's wonderful. It's visually stunning, but also emotionally engaging and the music is just wonderful. The clothes are marvellous and just amazing, but they don't distract from the drama. That's what we want from a costume drama.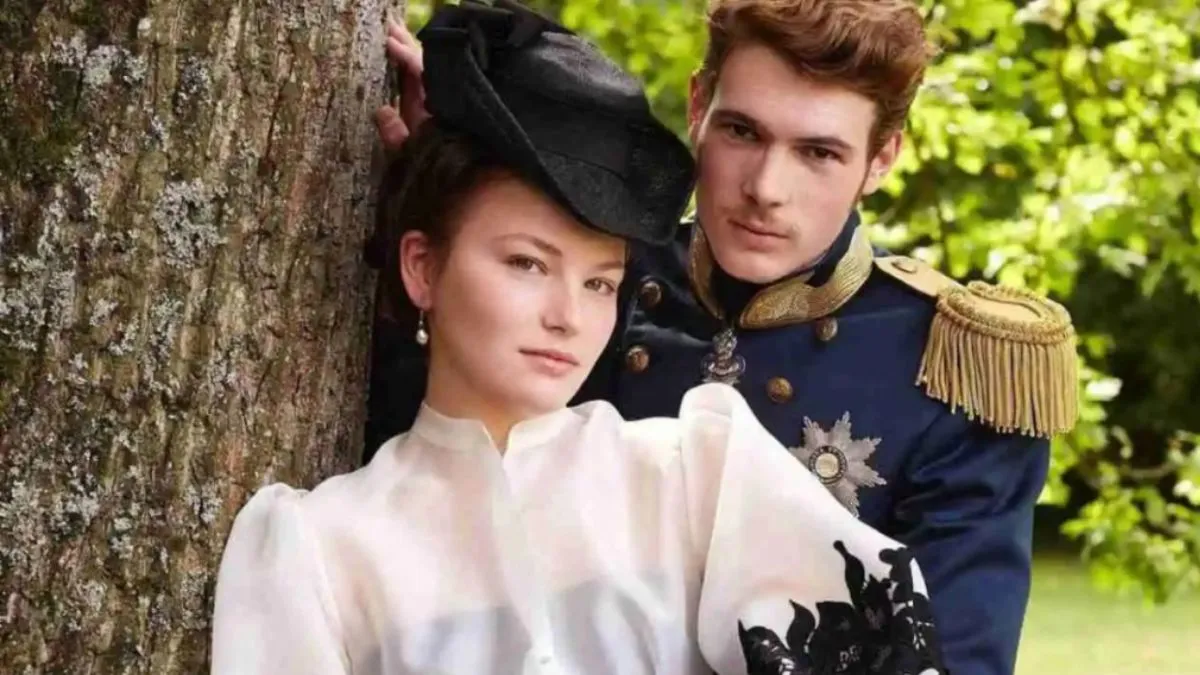 11. The Spanish Princess
We took out a Starz offer subscription just to watch the Men in Kilts (with Jamies from Outlander, of which more later), but the I saw The Spanish Princess and the related adaptations of Philippa Gregory novels.
We didn't watch them in sequence unfortunately. We did the two about Catherine of Aragon first, and then those about the previous queens of England. The one about Elizabeth of York even starred Jodie Cromer. I was rather surprised that himself watched them all with me and expressed an interest in the story – having grown up in Scotland, he knew nothing of English history, apparently.
I know some people aren't a fan of these adaptations, because they don't cling to the text (or even wander in it's general direction sometimes). But then a lot of the books are supposition, guesswork, and romantic imagination. I don't see why we can't revel in the fun of the stories whatever their (in)accuracy.
10. The English Game
Another Netflix goody, The English Game is about the early days of football (soccer, just in case). There's class divides, sneakery, on-pitch drama, romantic dilemmas, and all the basic requirements for some compulsive escapism as well as some grit.
9. The Last Kingdom
Another literary adaptation, The Last Kingdom is based on the Bernard Cornwell series. Uhtred is a Northumbrian native, who's kidnapped by Viking raiders and brought up as one of them. His adoptive home is destroyed and he and Brida (his childhood friend) go on the run. Eventually, they find themselves in Wessex and Uhtred gets involved with King Alfred. Five seasons later, Uhtred and Brida hate one another, there are children, lots of deaths, mud, fighting, men wandering about partially clothed and Alexander Dreymon's amazing eyes.
I read and enjoyed the books, the TV series were even better.
8. Outlander
Yeah, some of the reasons I like Outlander echo my admiration of The Last Kingdom. Although, to be honest, in the first season it was absolutely the story that had me hooked. I watched that and then read all the books I could lay my hands on before the second series started. Since then I've devoured every new book as it's come out (more or less) and we've binged every season. Sam Heughan is much more pleasant on the eyes when he's not made up as Jamie Fraser though.
This one's very different from The Last Kingdom once we've got past the mud, fighting and men. There's time travel, look-a-likes, war, sodomy, torture, extravagant costume in Paris, witches in the Caribbean, romance, politics, and the American war of independence. What's not to love.
7. Robin Hood
Not just any old Robin Hood. Now I love a bit of the Errol Flynn and Basil Rathbone or Kevin Costner and Alan Rickman versions. But my favourite is the BBC Robin Hood series from the 2000s, Richard Armitage smoulders as the baddy and Jonas Armstrong buckles his swash with the best. It comes with all the expected escapades, feisty maidens, and saving the poor from the wicked rich.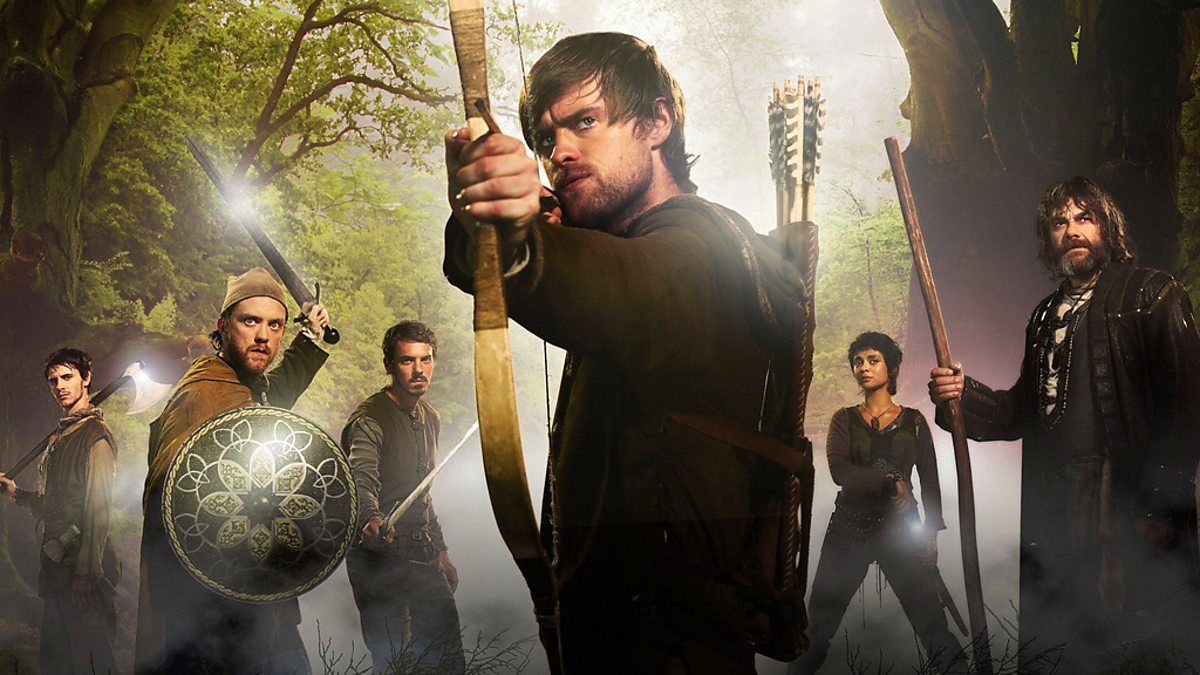 6. Downton Abbey
I've got to admit to having watched all the series and specials of Downton Abbey, just not the film. I rather preferred the earlier series with all three sisters and plenty of spice between the newcomers and the old crowd. It's a lovely gentle, slow burn, comforting Sunday night in the winter with a blanket watch.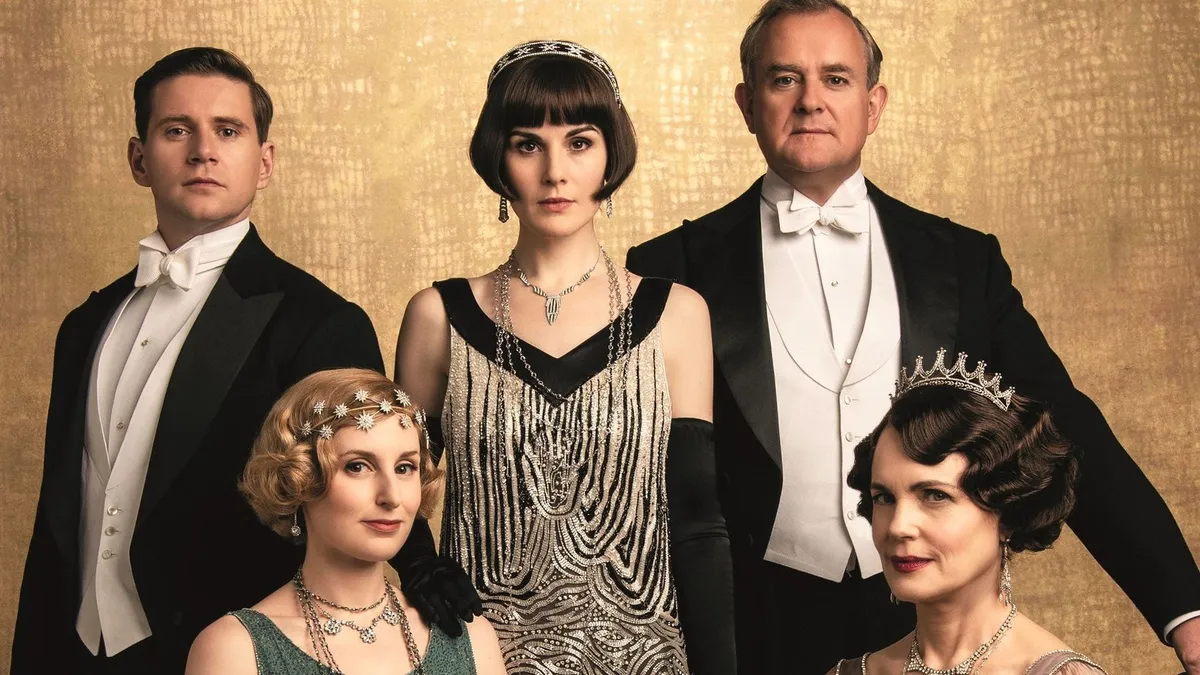 5. Far From the Madding Crowd
I absolutely love Thomas Hardy. I remember reading Under the Greenwood Tree and A Pair of Blue Eyes when I was about 13 and my English teacher telling me it was too depressing for someone my age. My dad was, of course, horrified and told me so, I didn't have much respect for that teacher from then on. Far from the Madding is one of my favourites. Gabriel is just lovely and constant, I do love constancy. Bathsheba is foolish and headstrong, but eventually chooses sense, reliability and calm sureness.
My favourite adaptation has got to be the 1967 version with Julie Christie and Alan Bates.
4. The Tudors
Some more Philippa Gregory and another smouldering hero. The Tudors is pure Henry VIII (following on from The Spanish Princess) with the wonderful Jonathan Rhys Meyers darkly sensual throughout. Not unexpectedly, the series do go on rather, but then Henry had six wives, so there's a lot of ground to cover. There's plenty of romping, plotting and intrigue, plus Nathalie Dormer.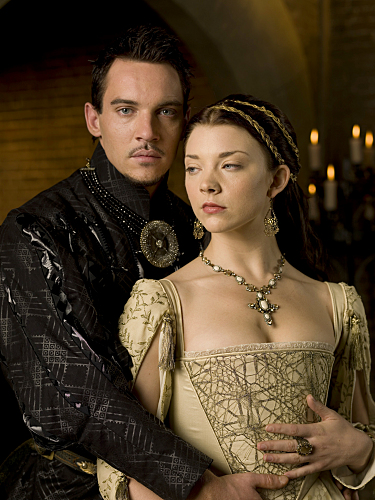 3. Lark Rise to Candleford
Total contrast with the Tudors and Bridgerton that's up next. Ah the gentleness and comfort, oh so chilled and low level drama. Lark Rise to Candleford is another Sunday night comfort blanket of a series. All about trains, and a clock, and the telegraph, the harvest. What could be more soothing?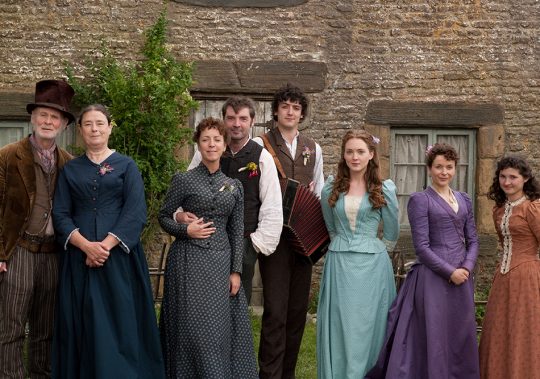 2. Bridgerton
Ah Bridgerton, darling of Netflix. I haven't read the books, I probably ought to, but I fear if I start I'll never stop and it might spoil the gloss of the series. There's nothing so good as a Shonda Rhimes. Bridgerton has rewritten the book on costume drama. No prim and proper ladies, no strict adherence to every detail. Instead, it brings glamour, innovation and a fabulous modern slant. We love guessing which 1990s or 2000s song has been translated to chamber music when they're dancing. The mystery of Lady Whistledown is a great background thread that ties all the series together. I'm engrossed.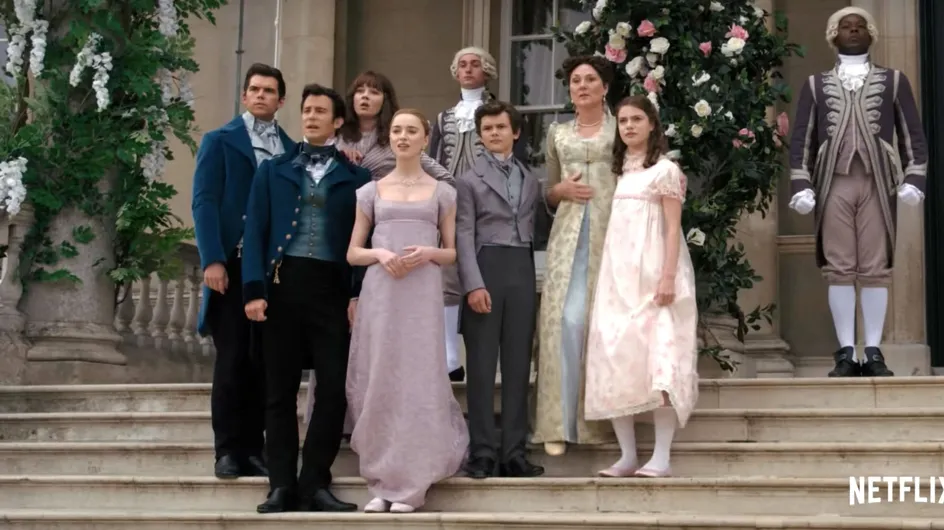 1. Persuasion
Back to my origins. I loved Persuasion as a teenager. I was a proper Jane Austen fangirl, but not an acolyte of Pride and Prejudice or Emma. From the first time I read Austen's last-published novel, I was entranced by the self-contained quiet single-mindedness of Anne and the treasured, durable affection of Frederick. When the BBC brought out Persuasion in 1995, my year was made. I watched it over and over. The BBC did a perfect job, their version is just as understated, restrained, respectful and peaceful as the book.
My mum always thought I had a crush on Ciaran Hinds. But it wasn't that at all. It was the romance, the idea of enduring love against separation, distance, parental disapproval, finally overcome. When I was 15, I was captivated. Now, I'm in my 40s and Anne seems plenty young and almost childlike from my perspective. I still love it though.
This will always be my favourite costume drama and book, it holds a special place in my heart and will always be the gold standard for a touchingly emotional on-screen experience.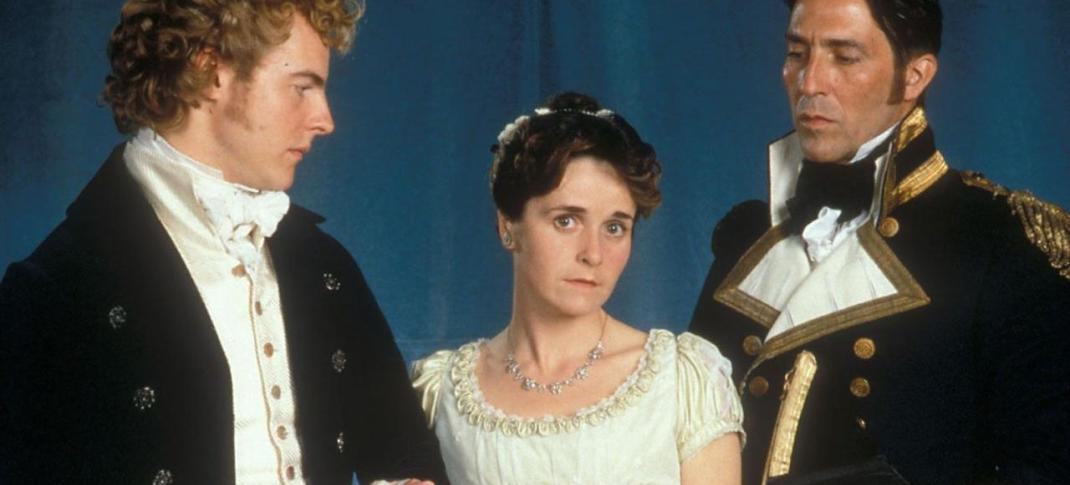 How about you?
Do you like costumer dramas, have you got any to recommend?